Darvin Wallis - Lead Pastor
Darvin Wallis and his wife, Megan, moved to Lakewood in 2009. While pastoring a church in Littleton they continued to ask what God was up to in Lakewood. God answered their prayer, calling them to plant a church in their own neighborhood in 2018. Before being called to found Mission Lakewood Darvin had been an associate pastor, community pastor, and youth pastor. Darvin also has a Master of Divinity from Denver Seminary. Megan has a heart for overseas missions, and specifically for Tegucigalpa Honduras. The two have been married for 15 years and have three daughters.
As a freshman at the University of Kansas Darvin got involved the Navigators ministry, and started reading Scripture for himself for the first time. He encountered Jesus; the God of grace and truth, love and sacrifice. He is a pastor because he wants to help other people encounter the same Jesus who changed his life.
Darvin loves the mountains and mountain bikes, snowboards, and travels as often as possible. He might not be a Colorado native, but he did help make a few.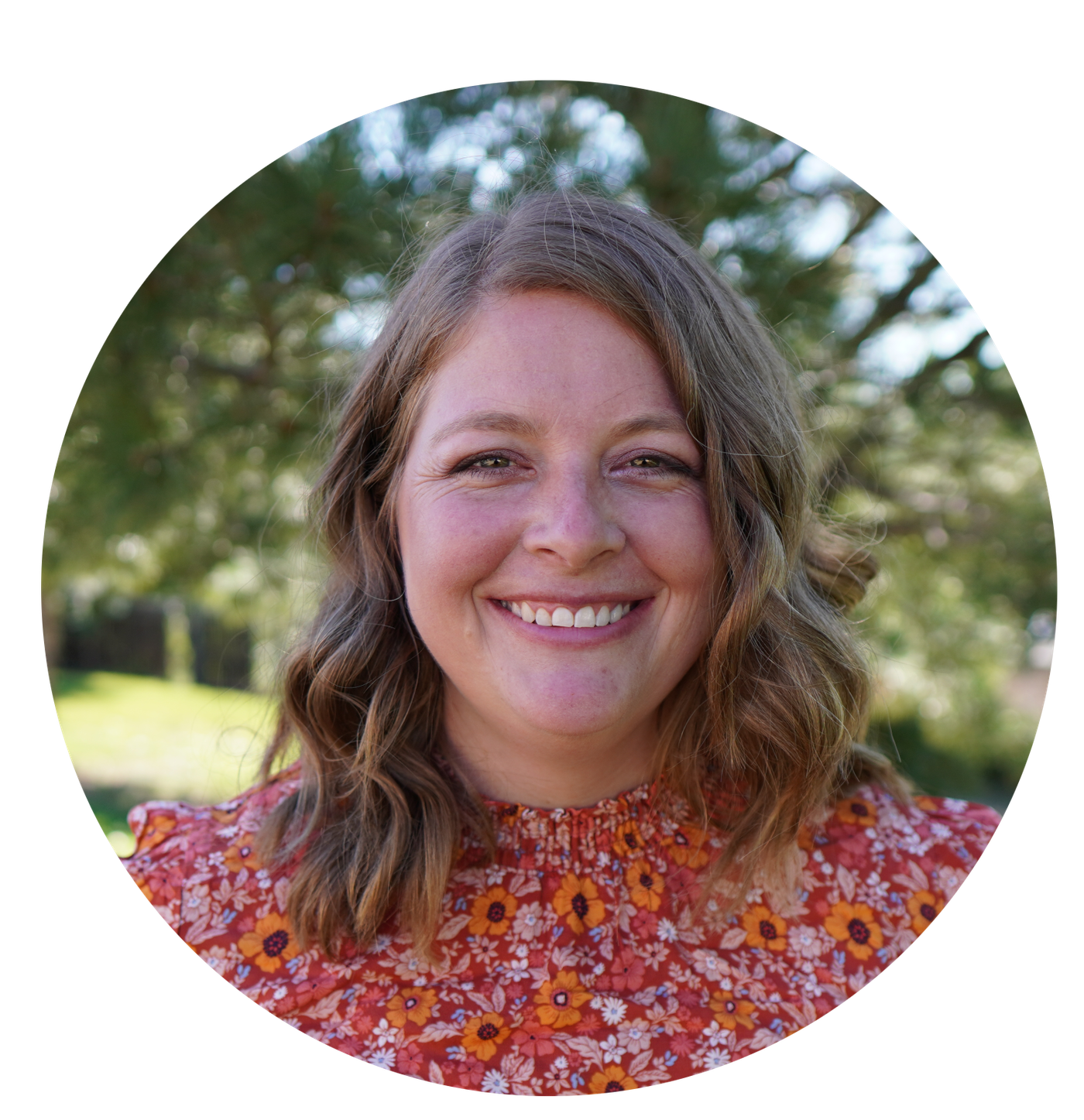 Renee Post - Children's Ministry Director
Renee Post and her husband, Kurt, live in Lakewood with their three kids. They both have a heart for serving people and showing them the love of Christ through building relationships. Before working in children's ministry, Renee worked in a non-profit ministry running their residential program that worked with teenage moms and their kids. It was during her time there she began to realize how important it is for children to make sure they know they are loved by Jesus. Renee is a Colorado native and loves camping, paddle boarding, and spending time with her family and friends.
Jacob Cater - Worship Team Director
Jacob lives in Littleton Colorado with his wife Tara and their foster son. He started leading worship in high school for the church that his father was the Worship Pastor at. It was then that Jacob really felt the calling on his life to follow in his fathers footsteps and pursue becoming a worship pastor. In 2016 Jacob attended a nine month program at Calvary Chapel Costa Mesa that would further equip him to be a worship leader and pastor. Once finishing his certificate, Jacob moved to Lakewood Colorado to become a Worship Pastor at a local church in the area. It was then that felt God calling him to further his biblical studies. Jacob attended CCU online and earned his Biblical Studies Certificate from CCU online. This whole time Jacob was also writing music for the local church and leading small bible studies. When God called him away from the church we was working at he found Mission Lakewood and started to volunteer on the worship team. Soon after he was asked to join the team and become a worship leader at the church.
You can usually find Jacob drinking a good cup of coffee (hot or cold!) and enjoy Gods creation with his Wife and their foster son.
Antonio Martinez - Outreach Coordinator
Antonio grew up, and currently resides, in Denver. He has always had faith in God, but knew that he wanted to grow in his relationship with the Lord. His daughter, Isabella, became his inspiration for deepening his faith. This inspiration combined with his passion for serving, specifically for those in need, led him to Mission Lakewood. His passion for outreach is driven by the small things that make the biggest difference. Antonio finds satisfaction serving behind the scenes so that church can be edifying for all its members. Understanding how the church helped Antonio develop his faith inspires him to return the favor to everyone else.
Jeremy Sur - Production Team Coordinator
Jeremy was born in South Korea but grew up in Arvada until the end of Rocky Flats where he ended up in New Mexico before moving back to Arvada in 2015. The son of the youth pastor at one of the Korean churches in Arvada, Jeremy grew up always learning about God. In Los Alamos, New Mexico, Jeremy began volunteering in the tech ministry at church, learning the basics of audio, video and information technology while really starting to learn and comprehend more about God. Throughout college, Jeremy took a step back from volunteering but continued to learn more about Jesus by attending college classes on the Bible and history. Eventually moving back to the Denver area, Jeremy discovered Mission Lakewood soon after it's creation through his roommate and has grown deeper spiritually through many of its ministries.
Jeremy enjoys being at the edge of technology, especially in a meaning and purposeful way to promote God and the production team. You may also find him railroading, enjoying the latest sci-fi or the occasional off-roading on abandoned railroad right of ways throughout the mountains.
Joanna Lindstrom - Youth Coordinator
Joanna is a Sophomore in college at Colorado Christian University. She is studying Elementary Education with hopes of teaching K-2nd grade in the future. Joanna has always had a passion for children and helping them understand how to think clearly and desire to learn. When she first came to Mission Lakewood she served in the Kids Ministry. Recently she has felt God calling her to youth ministry as a way to cultivate new levels of scriptural understanding in her own life and the lives of Mission's students. She desires to serve and invest in the lives of our kids and be a place where kids can be reminded to passionately pursue Christ. The church body has always been a very important part of Joanna's faith, and she is very excited to become more invested in Mission Lakewood and pursuing Christ alongside the church as a whole.
Mission Lakewood Church Board
Mission Lakewood Church is overseen by a board. If you would ever like to contact a board member of our church, please email info@missionlakewood.com